Family tradition
Christmas, Thanksgiving, Easter, Mother's Day and birthdays were all at my grandma's house. She would cook for hours in the kitchen. By the time we were ready to eat, she had bowls of steaming Spanish rice, pinto beans, mouth-watering grilled meat and red pork tamales wrapped in corn husks waiting for us.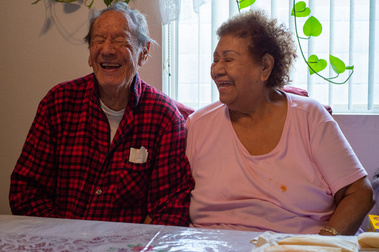 Missing something
Despite our family dinners, I never identified with my Mexican-American heritage growing up. I was reluctant to learn Spanish. The only personal connection with my heritage was when I was at my grandparent's house. Over time, I drifted from that part of me. I stopped going to dinners and made excuses to not visit. Months passed between visits with my grandma. When I did visit, she held me and cried. In Spanish, she asked why I never visited her.
Her cries eroded my reluctance to visit. I remember tearing up and telling her: "Yo no se, abuela. Lo siento."
I don't know, grandma. I'm sorry.
I promised to spend more time with her.
Finding what I searched for
I kept my promise. I visited my grandparents once a week. I played dominoes with my grandpa like I used to when I was little, and I sat at my grandma's table going through old family Polaroid photos of her growing up at a ranch in Mexico. I started to learn who we and where we come from.
I wanted more -- I wanted to learn Spanish again. I brought over Spanish children's books and read to her. My grandma looked over my shoulder and fixed my pronunciation.
As long as I can remember, my grandma had a routine for putting my cousin to bed.
One night, she told my cousin, in Spanish, "goodnight my little boy -- sweet dreams my king."

Her voice cut through me and I finally understood her words.
I choked up.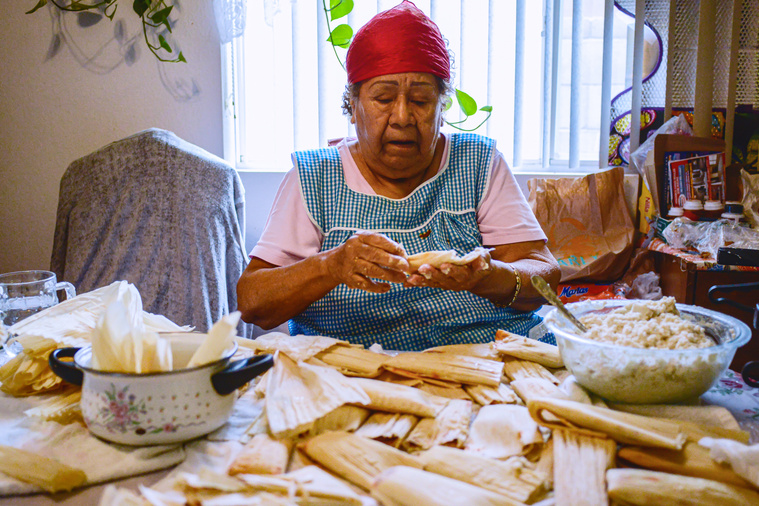 Molding myself
I talked to her more in Spanish with a few words here and there, but it helped.
Christmas was approaching and I asked her if she can teach me how to make her tamales. She said yes. By the time I arrived at 8 a.m., she already begun. My first attempts didn't look as appetizing compared to hers. In Spanish she told me to hold my palm flat, be gentle, use the back of the spoon and only spread a little bit of meat on the mushy, sweet smelling masa.
Together we made about 200 tamales, each individually wrapped and tied with a corn husk bow.